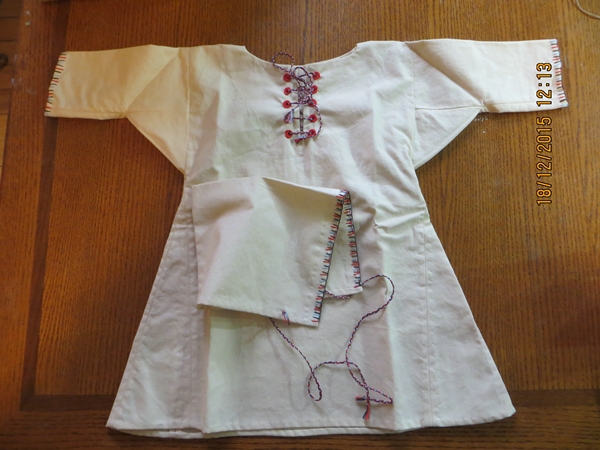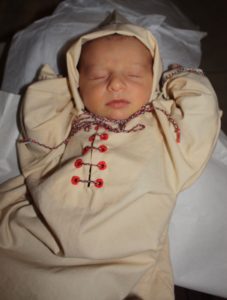 Our first collaborative Art & Sciences project, which was actually made at the end of November into December, was a gift for Maeve and Almaric's new baby. We had to keep this project under wraps until we were ready to present it to Maeve and our Stronghold's first newborn at our December 19th Christmas Feast.
The baby tunic is Norse style, made of cotton with a cute little cap to match. It is trimmed with embroidery floss in a simple blanket stitch, the three colors being the same as Maeve and Almaric's colors. The ties for the cap are made also of the embroidery floss, and braided. The tunic is quite large (lots of growing room there) and the cap with it's folded back front edge will be adjustable for a little while.
This outfit was inspired by baby garb that Freydis had made years ago for her own daughter.