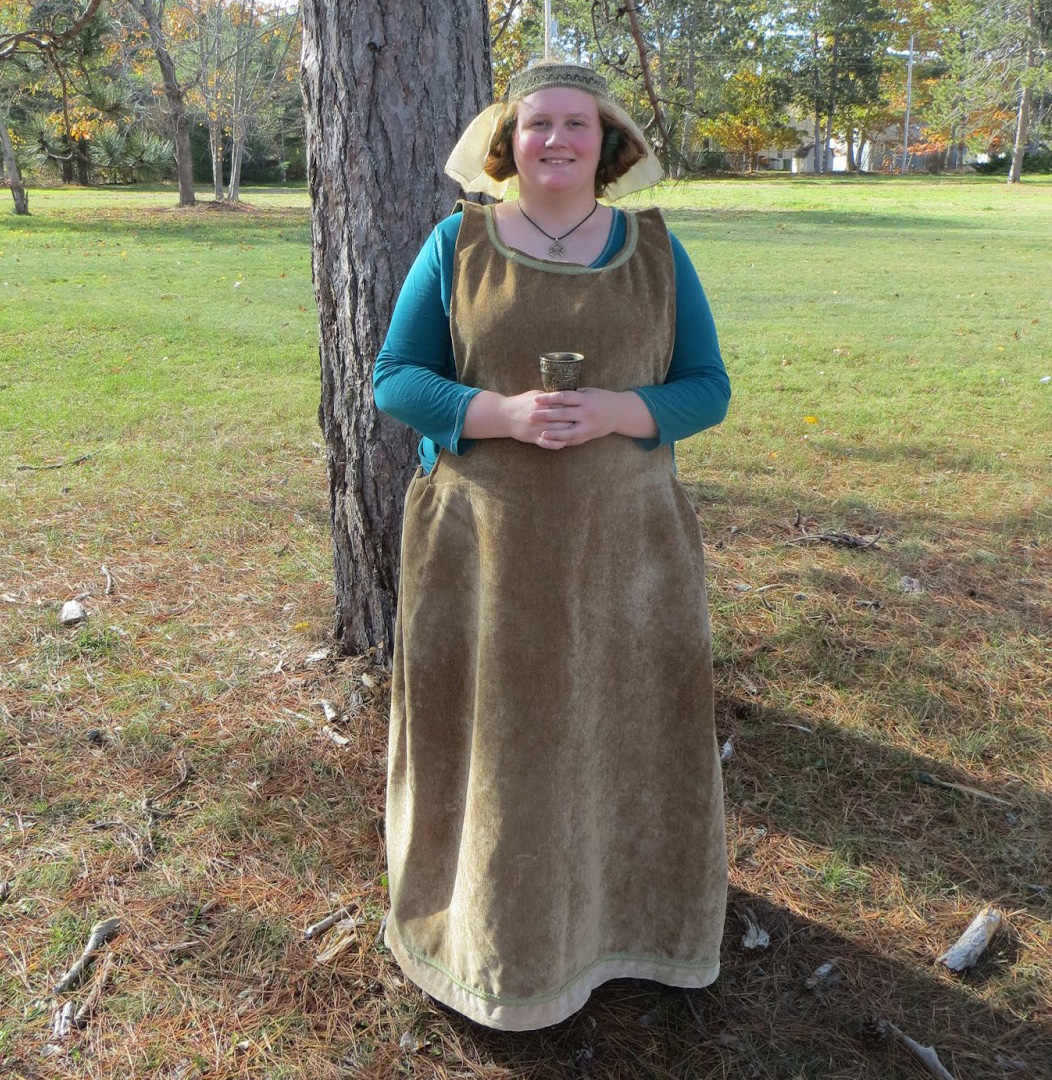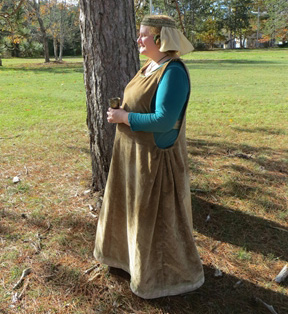 By Lady Freydis Egilsdottir
Here is milady Cassandra modelling our first official Gold Key garb! This sideless surcoat has a very long adjustable belt. The head-dress is adjustable to fit a variety of sizes. The surcoat itself also ought to fit a good variety of sizes.
I was able to sew it quickly since it didn't involve any sleeves and had minimal hand-sewing. A surcoat is a good beginner's garb project for anyone nervous about sewing because the most complicated part is pleating the sides, and even that is pretty straightforward.
The garb is a bit hot, being an upholstery velvet originally meant for a cloak. It is washable (ideally on delicates, and dried on low heat) and should be reasonably sturdy.